City Council Meet & Greet
Fri, Oct 15
·
3:00p
–
5:00p
It's that time of the year again, Wichita YPs! No, we're not talking about pumpkin spice lattes or candy corn… Wichita City Council elections are this November and we need you to start stretching those civic engagement muscles.
We believe an informed vote is the best kind of vote. We invite you to join us for a special Meet & Greet event to get to know the candidates and what they are doing on the issues YPs are most concerned. In attendance we will have…
District 1 Candidates – Vice-Mayor Brandon Johnson | Candidate Myron Ackerman
District 3 Candidates – Council Member Jared Cerullo | Candidate Mike Hoheisel
District 6 Candidates – Council Member Cindy Claycomb | Candidate Maggie Ballard
Don't miss out on this opportunity to connect and learn from our candidates.
Agenda
3:00p arrive, check-in, and grab a drink
3:30p updates on city boards and election reminders
3:45p candidates have 5-7 minutes each to share their plans related to issues including but not limited to:

Inclusive zoning/land banking
Sustainability/green initiatives
NDO progress/ethics board

Upon conclusion, in person attendees can mingle with the candidates and offer comments/ask follow up questions.
Hosted by W's Impact Action Team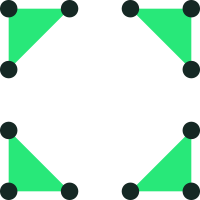 Impact
It's time to make a difference and contribute toward a thriving community. Join the Impact action team to help create events and programs to make an impact in Wichita and propel our community forward.