Group Mentoring
Connect with leaders.
W Group Mentoring takes the guesswork out of finding your mentor match by connecting small groups of members with professional mentors.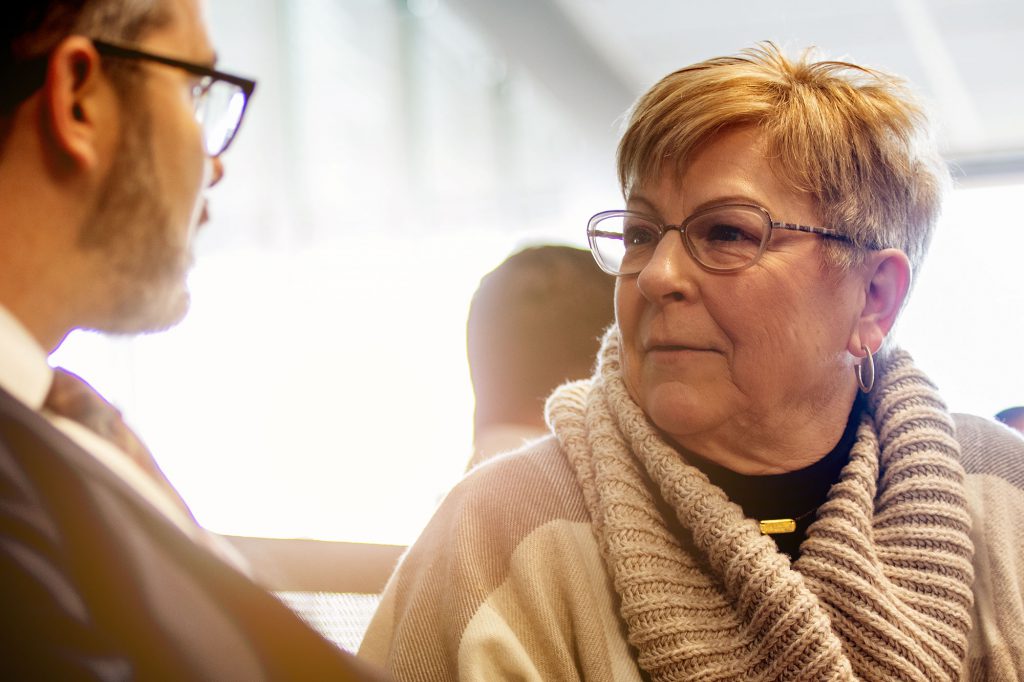 These tight-knit groups meet regularly to strengthen connections, glean insights from mentors and each other, and to learn firsthand from some of Wichita's biggest leaders. Whether you're new to your 9-to-5 or you've got some experience under your belt, Group Mentoring provides fresh perspectives—wherever you're at in your career.
Participant type
Ready to learn
Time commitment
Seven 90-minute sessions, September to May
Applications are currently closed, and will reopen for the 2022-2023 program
W's Group Mentoring Program is presented by Meritrust Credit Union.
"We really stretched [the protégés'] minds to think about what do they really want Wichita to look like, and how can they affect that change. They're part of the change and the leadership that moves this city forward."