Mission Wichita
Take your city to new heights.
Mission Wichita provides an exclusive way to experience facets of Wichita that are often shrouded in mystery or misconception. This program serves to demystify McConnell air force base and Wichita's robust military population, the Wichita business community, and our local government.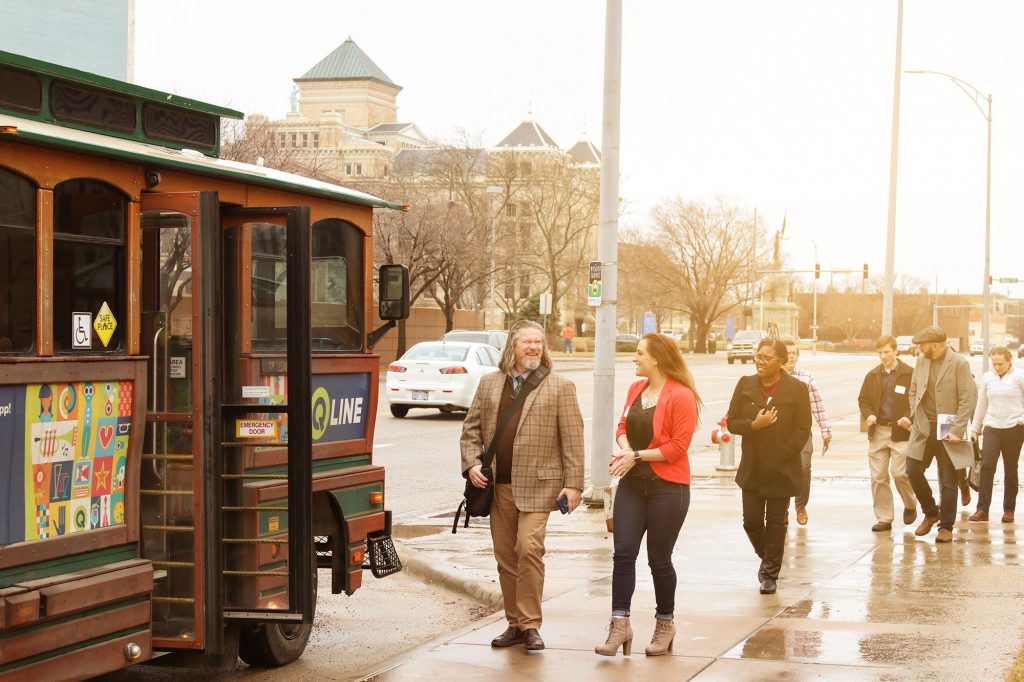 This program is open to high-achieving civilians and airmen looking to increase their ability to connect and effect change in their community. Participants meet leaders in military, business, and civic sectors, and are granted access to spaces few get to see or experience. Each class is handpicked to comprise a diverse, accomplished group of current and future leaders.
Participant type
High achievers
Time commitment
6 biweekly sessions
Deadline to apply for the 2023 Mission Wichita program is November 11th, 2022