Mission Wichita
Take your city to new heights.
Bridge the gap between airmen and young professionals with W's Mission Wichita program.
Dive deep into each other's worlds and connect with influential leaders from the military, business and civic sectors while gaining exclusive access to spaces few get to experience.
Airmen will learn about various avenues in Wichita to engage and use their leadership skills to affect change. This program also will introduce them to education and opportunities available in Wichita for their families and themselves.
Civilians will learn about McConnell Air Force Base and the economic impact it has on our community. This program will teach civilians ways they can build a relationship with McConnell AFB and the Wichita community to create a positive impact.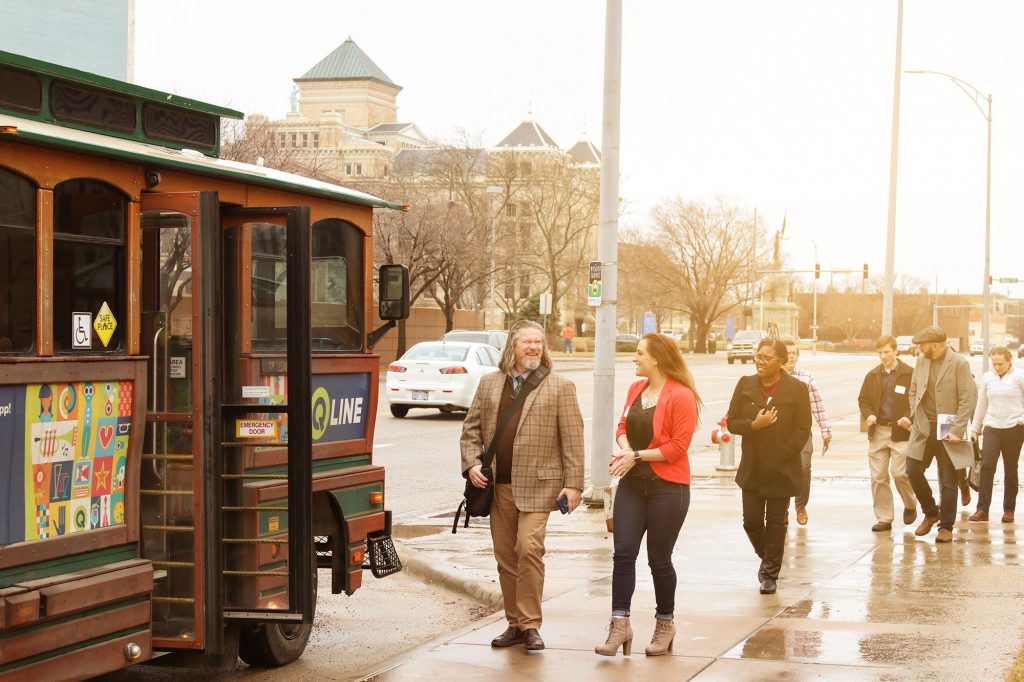 This program is open to high-achieving civilians and airmen looking to increase their ability to connect and effect change in their community. Participants meet leaders in military, business, and civic sectors, and are granted access to spaces few get to see or experience. Each class is handpicked to comprise a diverse, accomplished group of current and future leaders.
Applications open November 29 – December 20 2023, for the 2024 program.
Participant Type
High Achiever
Time Commitment
6 Bi-Weekly Sessions
March-May
8:00 am-5:00 pm
Meals provided
Program Dates
February 27th Kick-off Session and Networking Mingle
March 5th Session One
March 19th Session Two
April 2nd Session Three
April 16th Session Four
April 30th Session Five and Refueling Mission (subject to change)
May 14th Session Six and Graduation
Thank you to our Program Partners
McConnell Air Force Base
Friends of McConnell Air Force Base
Wichita Regional Chamber of Commerce