#internICT Kickoff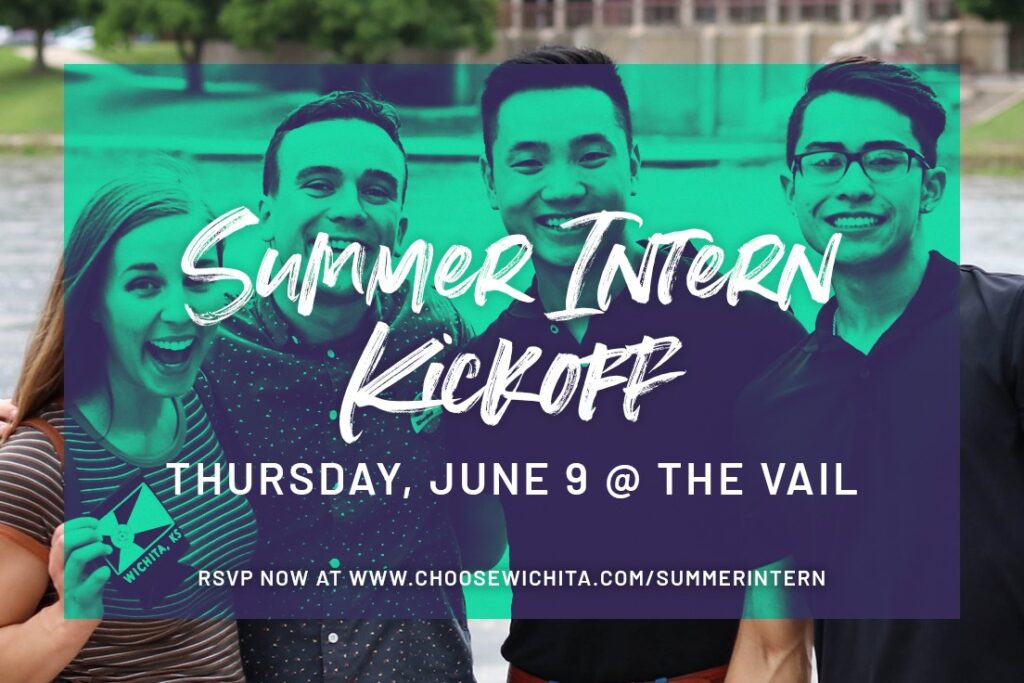 Don't miss out on the Summer Intern Kickoff
The Summer Intern Kickoff is the ultimate introduction to life in Wichita. Join interns from across the region for an exclusive experience at The Vail in the heart of the historic Old Town entertainment district. Network with interns from different companies and gain insider info on the best ways to spend your summer with local music, art, giveaways, vendors and more. Food, beverages and amazing selfie stations provided!
All you need to do is register and arrive. Food and first alcoholic beverage provided. See you June 9!
Sign up for Weekly Texts
Whether you've been in Wichita for 10 minutes or 10 years, these weekly text messages will clue you in to the best things to do in the city this summer. No spam, zero annoying messages, just insider info (and some sweet giveaways) exclusively for interns.
Text INTERN2022 to 1(888) 925-1113 and you're ready to roll.
Thu, Jun 9
·
6:00p
–
8:00p