Newly Elected City Council Meet & Greet
Fri, Apr 8
·
4:00p
–
5:30p
How can young professionals better engage with their local elected officials?
Find out by joining us at Jenny Dawn Cellars to meet our newly elected 2022 city council members and learn how young professionals can meet with Wichita's accessible politicians to affect change in our communities!
Don't miss out on this opportunity to connect and learn from our newly elected council members from districts 3 and 6
Agenda
4:00 p.m. – Arrive, Check In, & Grab a Drink
4:30 p.m. – Welcome & Introductions
4:30 p.m. – Structured Q&A
5:00 p.m. – Networking
Hosted by W's Impact Action Team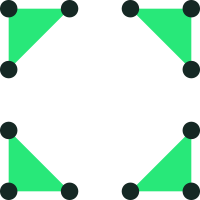 Impact
It's time to make a difference and contribute toward a thriving community. Join the Impact action team to help create events and programs to make an impact in Wichita and propel our community forward.