What is the Pando Initiative?
Fri, Oct 8
·
12:00p
–
1:00p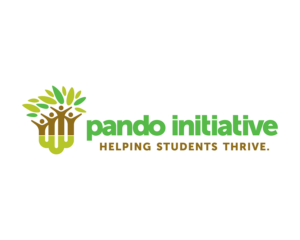 Have you heard of the Pando Initiative? Did you know Pando is Latin for "to spread out"? Like the roots of a tree, Pando spreads out into the community, gathering resources to support students as they achieve their full potential.
Join us for a virtual conversation with Pando Initiative to learn how we can help them achieve their mission.
Register today.
Registrants of W events agree to allow W and its official photographer(s) to photograph them in the context of the event. Footage captured by the official W photographer may be posted on social media, shared with media outlets, and/or used in future print and electronic promotional materials. For questions or concerns, please call 316.268.1171 or email jwoods@wichitachamber.org.