Women of Inspiration Summit Experience
Wed, Jun 23
·
8:00a
–
Thu, Jun 24
·
12:00p
W is privileged to be working in partnership with the CYP Club (Columbus, OH), Music City Young Professionals (Nashville, TN), TYPROS (Tulsa, OK), YP Streeterville (Chicago, IL) and YPOD (Salt Lake City, UT) to present the Women of Inspiration Summit Experience (WISE).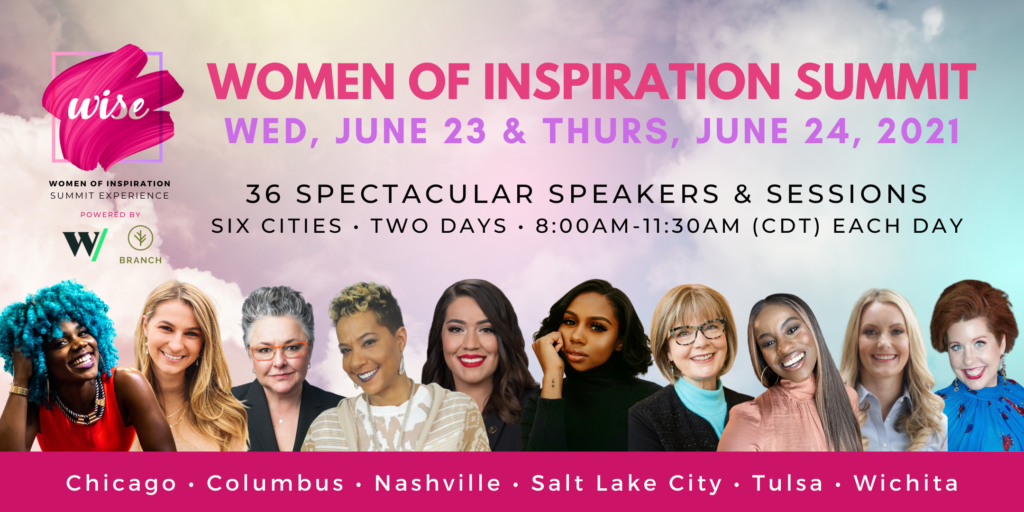 WISE 2021 will welcome a diverse group of women for an uplifting and inspirational experience to connect and grow while hearing from outstanding speakers and thought-leaders. The two-day online event will run from 9:00am-12:30pm (EST) each day, including spectacular speakers, compelling workshops, inspirational interviews, meditation sessions, and more. In addition, we will be honoring two outstanding Women of Inspiration Honorees for 2021.
Join us for a two-day virtual event focused on wisdom, inspiration, spirituality and empowerment.
We have the following remarkable women from Wichita speaking at WISE