2017 Innovations in Business Award Finalists
Jul 10, 2017 · wyoungpros
Congratulations to our Innovations in Business Award finalists, sponsored by Martin Pringle! They include: Chris Callen, Builders Plus Construction and Grit Virtual, and Jennifer McDonald, Jenny Dawn Cellars. The Innovations in Business award is presented to a YPW Member who has demonstrated innovation in their industry, company or organization by: making a unique or especially noteworthy contribution to their business or profession; reinvigorating or modernizing a business; or successfully starting their own business. Special consideration will be given to those nominated for contributions that are designed to attract and retain young talent to Wichita in some way or provide a service uniquely designed to appeal to YPs. Learn a little more about our finalists below.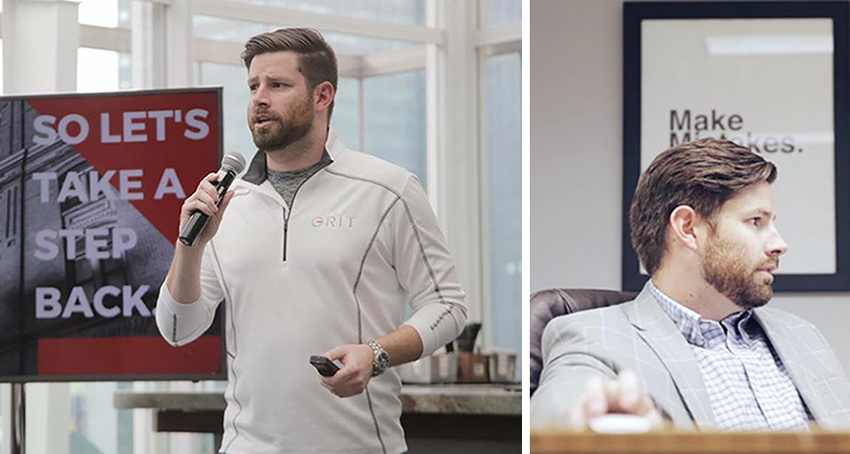 Chris Callen, CEO of Builders Plus Construction and Grit Virtual
Follow: @concretecallen | @buildersplus | @gritvirtual
What was your first job as a kid?
Sweeping the floors in the BPC shop.
Who is the person you would most like to go to lunch with and why?
Elon Musk. His disregard for what people believe can/cannot be done.
Where would you like to go on a dream vacation?
New Zealand

Jennifer McDonald, Owner of Jenny Dawn Cellars
What has been your favorite YPW experience?
My favorite YPW experience thus far has been participating in the 2017 Leadership Academy. During the six week academy, I was able to hone my leadership skills, network with other young professionals who are passionate about personal and professional development and learn from Wichita's top community and business leaders. I continue to stay connected with several of the Leadership Academy participants and am excited to see everyone's personal and professional dreams come to fruition.
If you had to choose an Olympic sport to compete in what would it be?
As a child, one of my dreams was to go to the Olympics and compete in track and field. I ran track competitively for 12 years and earned a full ride track scholarship to a Division 2 university in Nebraska. I ran the 100, 200 and 400 meter dash as well as the 1600 meter relay. My collegiate track career ended my sophomore year after double ankle surgeries so unfortunately I was not able to tryout for the Olympics. However, I do have a 25 years old Nebraska USATF state record in the 400 meter dash with a time of 1:03.10 in the Girls 9-10 age group.
What is the most recent book you've read? What did you like/learn from it?
One of my favorite books to read as a woman in business is Sheryl Sandberg's Lean In. I am currently reading the book for a second time. Sheryl eloquently discusses the challenges that women face in achieving leadership positions, she examines the root causes and offers solutions to empower women to reach their full potential. I really enjoy the book because Sheryl is so encouraging to women to "sit at the table," seek challenges, take risks and pursue our goals with gusto!
---
Find out what YPW member will win the Innovations in Business Award at Founders' Day on July 28 at The Hudson Venue.
Thank you to Martin Pringle for sponsoring the Innovations in Business Award.