Distinguished Young Professional Award
Sep 04, 2020 · wyoungpros
W's finalists for our Distinguished Young Professional Award, presented by Wesley Medical Center, include three individuals who have excelled in various aspects of their personal and professional lives. Through their accomplishments these individuals are transforming our community,
This award is presented to W member who has reached personal and/or professional achievements in their career, has positively impacted their communities, and shows promise for continued success.
Join us in congratulating our finalists. Learn more about them below:
Dalton Black, Director of Membership with KMUW – Wichita Public Radio
What was your first job as a kid?
When I was 12, I was hired as a "paperboy" for my hometown's local paper. I rode my bike around a section of town delivering the daily paper. It was a great job until I started playing sports in middle school. Shout out to my mom and little brother for doing the route during the school year so I could keep the job in the summers.
What advice do you wish you would have known in college?
I actually got this advice in college. I just wish I would have listened. The advice was given by Teresa Veazey of the Wichita Art Museum. She spoke to one of my classes in a college and talked about the importance of networking. She said "don't be afraid to ask a professional out to lunch." It's such a great opportunity to have an hour with them to pick their brain about their work, how they got there, and what things you can do to achieve your professional goals.
Darryl Kelly, Director of Project Management with Credit Union of America
What was your first job as a kid?
Aside from cutting grass and doing yard work for neighbors. My first official job where I received a check at the age of 14 was being a dishwasher at a restaurant called the Train Station (it actually used to be a train station!).
What has been your favorite W experience?
Volunteering at the Intern ICT opening ceremony. It was amazing to witness hundreds of the talented, capable, and cultured interns from all over the country. I said to myself, this is what Wichita has the potential to look like!!!
Joseph W. Shepard, Director of Multicultural Engagement and Campus Life with Newman University
What advice do you wish you would have known in college?
Be sure that when empowering your voice, you should also mobilize your opinion. We can't assume that people always understand how our experiences shape our points of view, but we can work diligently to speak our truth in hopes that it brings the understanding that everyone's journey is different, yet we must work to create a society that holistically, equitably and positively impacts everyone.
What is the most recent book you've read? What did you like/learn from it?
"Tell the Truth and Shame the Devil: The Life, Legacy, and Love of My Son Michael Brown" by Lezley McSpadden.
During this time in our nation, I think it's only appropriate that we all do our part to educate and empower ourselves to bring forth change. Even as a black man, I recognize that I have much work to do. During this time in our nation, many Black womxn (womxn=English language word women which have been occasionally in use since 2015 to explicitly include non-cisgender women) have been at the forefront of the movement, but have lacked supported: emotionally, mentally and physically. As a black man, I recognize I need to do better in this regard too.
The book granted me insight into the thoughts and feelings the mother of Michael Brown, Lezley McSpadden had after losing her soon. Her grief, pain, hurt, and trauma as a woman, a black woman. Society often does a great job of telling the story of the black men who've lost their lives, but what about the Black womxn who nurture us, protect us, and raise? We must be intentional about hearing their stories too. I am grateful for the opportunity to have learned more about Lezley's story.
Thank you to our award sponsor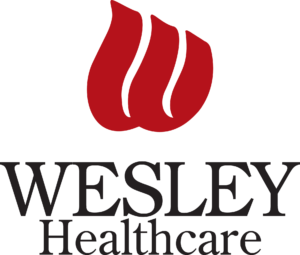 Join us virtually for Founders' Week, September 8 through 11, to find out who is named the recipient of the Distinguished Young Professional Award.