Community Service Superstars
Aug 02, 2016 · wyoungpros
Congratulations to our second quarter Community Service Superstars! They will receive a free oil change courtesy of Davis–Moore Automotive.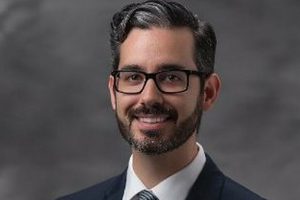 YPW Service Superstar: Daniel White, Allen, Gibbs and Houlik, L.C.
Daniel White is the Vice-chair for the Leadership Link action team and has helped organize the Group Mentoring Program. He joined YPW to "get involved in making Wichita a better place – a place that young professionals can be excited to live." With a large variety of activities and programs that YPW has to offer, White believes there is something for everyone. "So go out there and get involved!"
Daniel works as an Organizational Development Consultant for Allen, Gibbs & Houlik (AGH) and teaches at Friends University. Other organizations that he is a member of include the Chamber's Business Education Alliance, the Hispanic Chamber of Commerce and playing music at his church, Journey The Way. He enjoys the things that are unique to Wichita and supporting local businesses.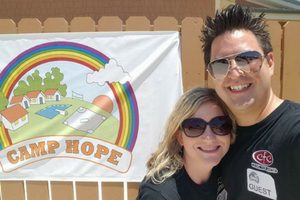 Community Service Superstar: Byron Watkins, Waddell and Reed
Byron Watkins is an active community volunteer who works for Waddell and Reed as an Advisor Associate. His involvent includes being the Community Service Chair for the KU Alumni Association Board, organizer for the Wichita Crawl for Cancer, volunteer for the Midwest Winefest and YPW Access Team chair. In the past, he has served on the boards for the Kansas School for Effective Learning and March of Dimes. Some of his most memorable experiences serving the community happend during the Wichita Crawl for Cancer. "I've been incredibly fortunate to get to talk to people who have successfully fought or are currently fighting cancer, listen to those who have lost loved ones share favorite memories, meet so many people who came to Wichita just for the weekend to participate or to volunteer."
Watkins believes that it is important to be involved in the community and it can be a lot of fun. Living in a city with great people and organizations that do so much for those in need is Watkin's favorite thing about Wichita. "It's a city with a really proud history, yet I feel it's best days are still ahead of it."
---
Want to win next quarter? Track your volunteer hours here.
Thank you to Davis-Moore Automotive for sponsoring the Community Service Superstar quarterly recognition. Each quarter, the YPW members who have tracked the most service hours to the community at large and to YPW specifically, receive recognition via the YPW blog and a certificate for an oil change from Davis-Moore!