Founders' Day 2021
Fri, Oct 22
·
6:30p
–
9:00p
Celebrate remarkable.
Founders' Day, presented by PEC, is W's annual celebration of the remarkable impact young professionals and organizations are making in our community. Join us at Distillery 244 and find out the honorees of our annual W Awards.
Don't miss out as we celebrate exceptional individuals and companies.
Save the the date for Founders' Day 2021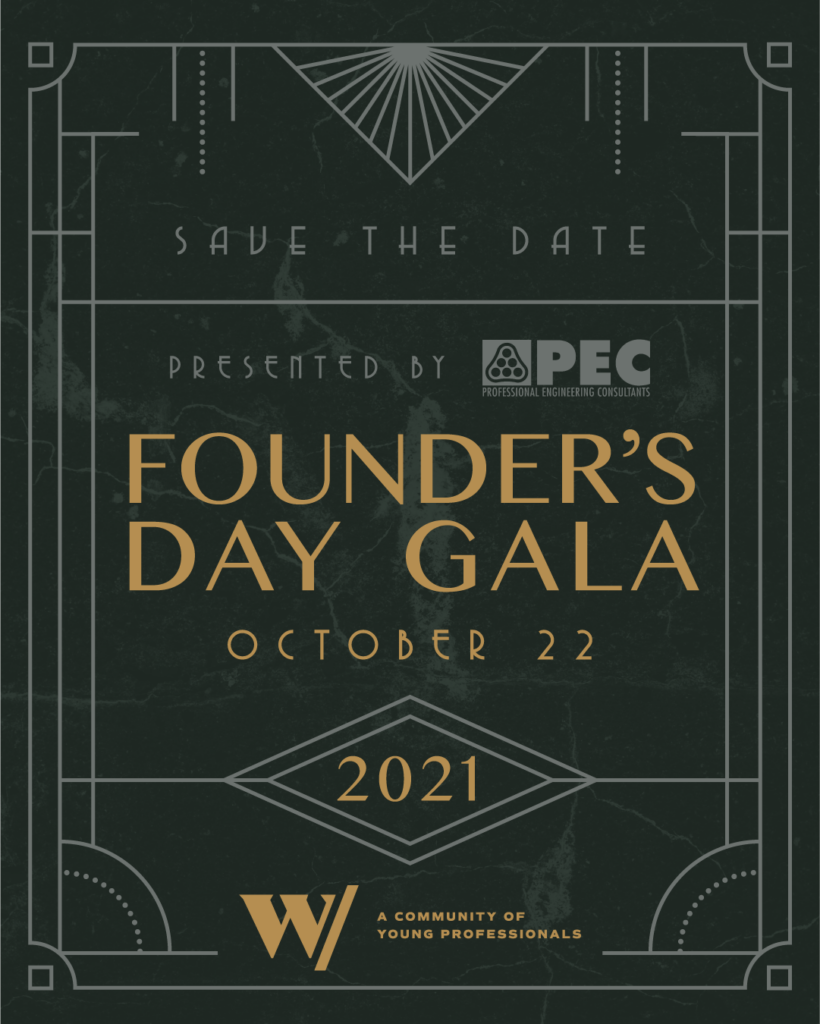 Thank you to our sponsors, who make this evening possible.
Presenting Sponsor

Respecting the privacy of all members, W discourages the solicitation of goods; services; and educational, promotional, or employment opportunities at all W events, activities, and programs. In short, please bring your business cards, not your brochures, samples, or other promotional items.
Registrants of W events agree to allow W and its official photographer(s) to photograph them in the context of the event. Footage captured by the official W photographer may be posted on social media, shared with media outlets, and/or used in future print and electronic promotional materials. For questions or concerns, please call 316.268.1171 or email acabral@wichitachamber.org.