2018 Distinguished YP Award Finalists
Jul 23, 2018 · wyoungpros
Congratulations to our Distinguished YP Award finalists, sponsored by Wesley Medical Center! They include: Lauren Clary, PEC; Kate Flavin, Sedgwick County; Thea Pajunen, Fidelity Bank; Jordan Walker, Greteman Group; and Jacob Wayman, Cornejo & Sons. This award is presented to two YPW members who have reached personal and/or professional achievements in their career, have positively impacted our community, and show promise for continued success. Learn a little more about our finalists below.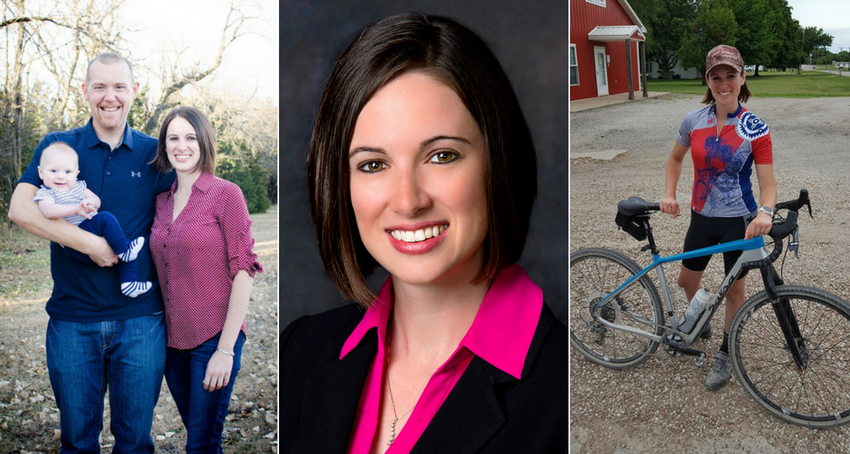 Lauren Clary, Marketing Associate, Professional Engineering Consultants
Follow PEC on Twitter
What has been your favorite YPW experience?
Mission Wichita. I signed up for the chance to fly in a KC-135, but got so much out of the entire program. There are great people doing some amazing thing right in our back yard!
What was your first job as a kid?
English Horse Acres, cleaning 20 horse stalls three times a week.
What was your favorite college memory?
My opportunity to be the editor of Butler Community College's newspaper. I learned a lot and had the privilege to work with so many great people, including Jackie Vietti.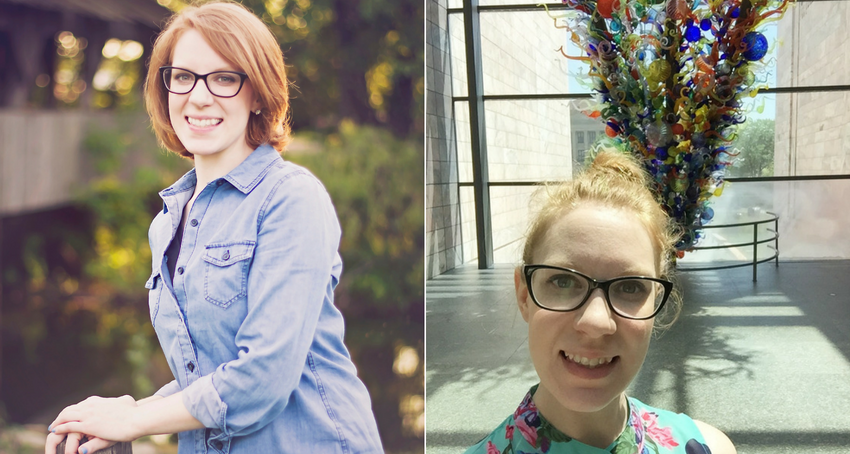 Kate Flavin, Public Information Officer, Sedgwick County
Follow Kate on Instagram
Follow Sedgwick County on Twitter
Where would you like to go on a dream vacation?
I fell in love with the French language and culture in high school so my dream vacation would be a long, leisurely trip through France.
What is your number one restaurant recommendation in Wichita?
The Monarch is one of my main go-to restaurants in town. It has something for everyone.
What is the most recent book you've read? What did you like/learn from it?
I'm currently reading The Bully Pulpit by Doris Kearns Goodwin. It's about the friendship and rise of Theodore Roosevelt and William Howard Taft and the impact of the press in that era. Goodwin is a fantastic storyteller; the book is educational and entertaining.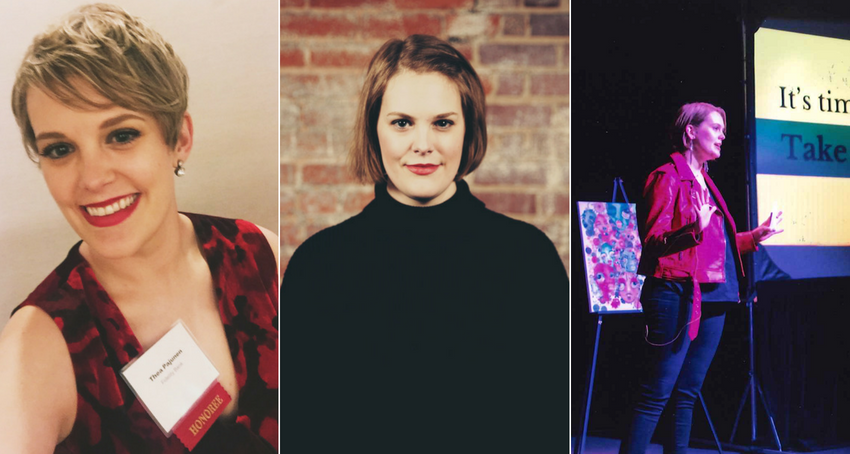 Thea Pajunen, Marketing Specialist, Fidelity Bank
Follow Thea on Twitter
Follow Fidelity Bank on Twitter
What is your favorite college memory?
I had the great fortune to participate in a Study Abroad program during my first year at the University of Florida. Along with 60 classmates from the UF College of Journalism and Communications, we flew from Gainesville, Florida to the U.K. and stayed in Ireland and England for the duration of the program. This trip was pivotal in determining what I wanted for myself. It also forged some of my most valuable, beloved friendships. Getting to knock out a few classes along the way didn't hurt either.
What is the best event/show you've seen in Wichita?
Marky Ramone's Blitzkrieg with Andrew W.K. at Riverfest a few years ago. No doubt about it. They played only Ramones songs and it was sheer perfection. One of the most perfect punk bands + my favorite musician (and human in general) + winning meet & greet passes = best night ever.
Who is the person you would most like to go to lunch with and why?
If there are no limits to this question, I'd say my mom and dad when they were my age. I love learning about their pasts and how they've gotten to where they are now, but it'd be even more exciting to hear it firsthand from their younger selves.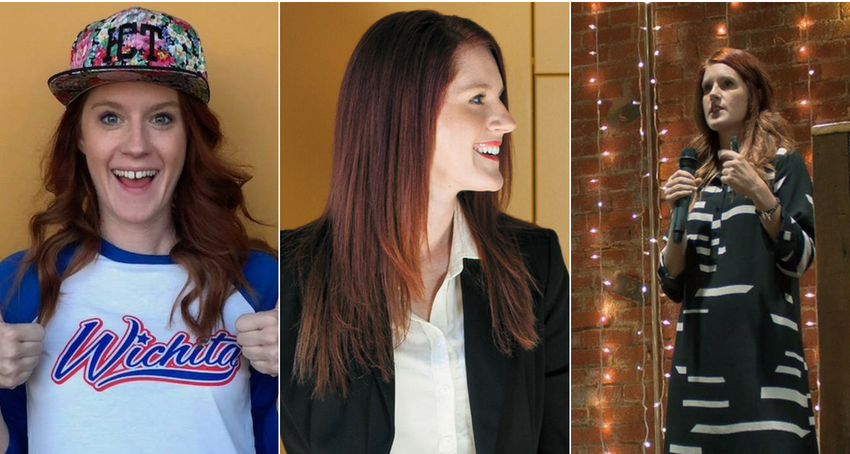 Jordan Walker, Digital Director, Greteman Group
Follow Jordan on Twitter and Instagram
Follow Greteman Group on Twitter and Instagram
If you had to choose an Olympic sport to compete in what would it be?
Although it's one of the oddball sports in the Olympics, I'd choose Synchronized Swimming. I am a Pisces, so it's in my nature to gravitate toward water, but I also participated in synchro for nearly 12 years growing up at Twin Rivers Swim Club. Plus, I once had dreams of being a ballerina, but I lack the coordination necessary, so this is really the next best option.
What has been your favorite YPW experience?
My favorite experience so far has been the YPW mentoring group with Tammy Allen and Gloria Farha Flentje. Everyone in our group had quite an evolution from the first meeting to the next. Job changes, promotions, new goals and dreams. It was nice to get together to discuss what was on our mind and have an open forum with two talented, inspiring women leaders as our guide.
What is the most recent book you've read? What did you like/learn from it?
I am much more of a fiction reader. After working my brain all day and staring at a computer, the best kind of book will sweep me away elsewhere. Most recently, I finished A Gentleman in Moscow by Amor Towles. This book qualifies as historical fiction, but it's not presented that way. You are drawn in by the main character, Count Alexander Rostov, and his description of how he went from the Czar aristocracy to living under house arrest in Russia's finest hotel, the Metropol. Through the remainder of his life, he describes through food, art, music, friendships and mannerisms how the country changes around him, although he's not allowed to take part in it. For those looking for their next read, I'd highly recommend this one.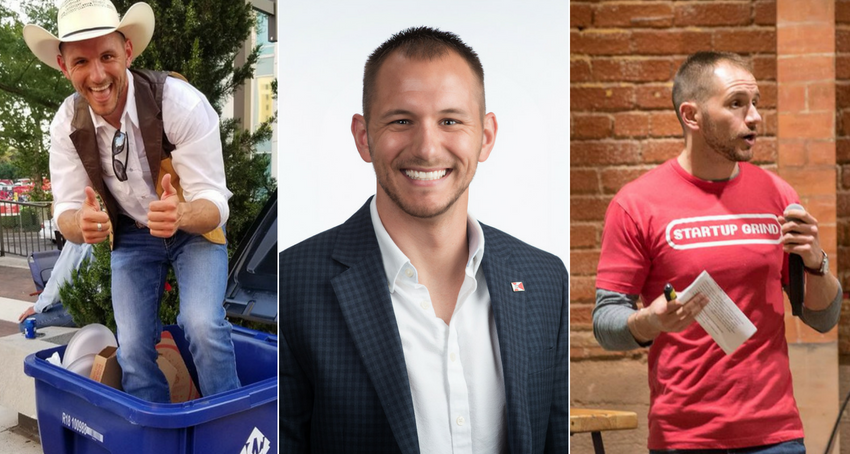 Jacob Wayman, Business Development Director, Cornejo Corporation
Follow Jacob on Twitter and Instagram
What was your first job as a kid?
Growing up I spent time taking care of my grandfather's properties, cleaning car washes for my dad, and pretty much all the dirty jobs that came with working for my family. I always remember when I complained about working, my grandfather would say, "Jake, there are no child labor laws in family businesses, now get back to work." Through these experiences, I learned the value of hard work, what it means to get my hands dirty and respect for the work my family does day in and day out.
What is the most recent book you've read? What did you like/learn from it?
The Alchemist by Paul Coelho. This book, while a fable, taught me to live in the moment and to understand that every day is a treasure. We constantly fight the battle of always hoping for the future, but little do we know that what we have been looking for is right there in front of us. I equate this book to me living here in Wichita. For too long, I had every desire to leave Wichita because I felt success had to be found elsewhere, this book made me stop and realize that Wichita is my place to make a difference and my place to succeed!
Best quote of the book…. "to realize one's destiny is a person's only obligation."
Who is the person you would most like to go to lunch with and why?
Ray Dalio, Founder of Bridgwater Associates and Author of Principles: Life & Work. He is an entrepreneur, business builder, philanthropist, and change maker. Through his book he highlights one key theme that I feel everyone should embrace…. To achieve personal and professional success you MUST engage in meaningful work and invest in meaningful relationships. If all you do is chase the money, you'll never achieve true success. Success is about building great things with amazing people! Having the opportunity to treat him to lunch would be an amazing experience.
---
Find out what YPW member will win the Community Service Award at Founders' Day on July 27 at Botanica, The Wichita Gardens.