2018 Innovations in Business Award Finalists
Jul 18, 2018 · wyoungpros
Congratulations to our Innovations in Business Award finalists, sponsored by Martin Pringle! They include: Renee Duxler, Aerial Style, LLC; Kianga Kelley, Simply a Lady Co.; Stacy Ward Lattin, Hopping Gnome Brewing Company. The Innovations in Business award is presented to a YPW Member who has demonstrated innovation in their industry, company or organization by: making a unique or especially noteworthy contribution to their business or profession; reinvigorating or modernizing a business; or successfully starting their own business. Special consideration will be given to those nominated for contributions that are designed to attract and retain young talent to Wichita in some way or provide a service uniquely designed to appeal to YPs. Learn a little more about our finalists below.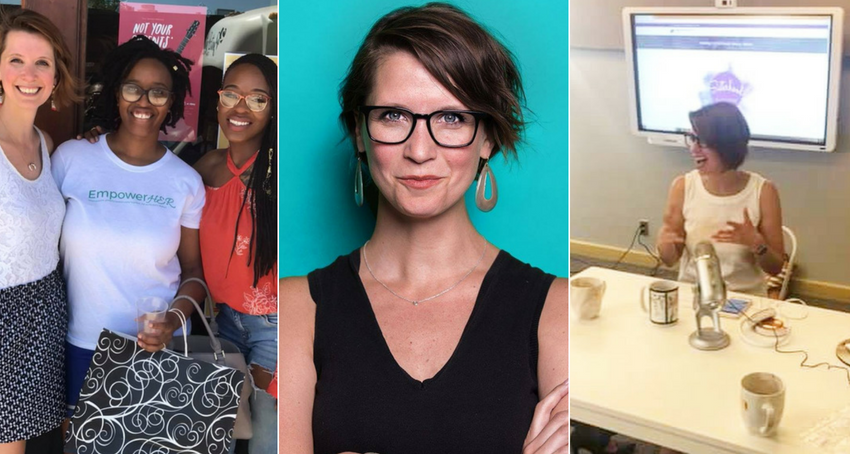 Renee Duxler, Owner, Professional and Personal Stylist/Coach with Aerial Style, LLC
Follow Renee on Twitter and Instagram

Follow Aerial Style, LLC on Twitter
What advice do you wish you would have known in college?
The concept of understanding just how much failure was going to play a (positive) part in my journey.
What was your first job as a kid?
I started working at our local Dairy Queen in McPherson when I was 14-years-old. I still make the swirl on top of my cone anywhere they have self-serve ice cream or yogurt!
If someone were to ride in your car, what would they hear?
Lots of NPR. I'm a total public radio/KMUW nerd. But it's where I get all my current events and news, plus all of my conversation starters when I'm out at networking events or parties. 'Did you hear that story on NPR last week about…?' Totally makes me sounds smarter than I actually am.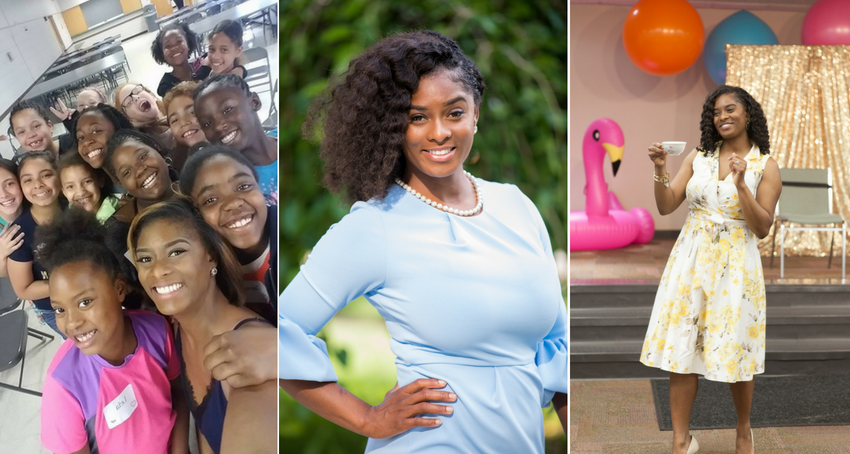 Kianga Kelley, Owner, Consultant with Simply a Lady Co.
Follow Kianga on Twitter
What has been your favorite YPW experience?
I had the absolute best time during the YPW Come Sail Away with the Ninnescah Sailing Association last year. My husband and I made some new friends and found a new activity to enjoy. The beauty that surrounds this city amazes me and proves that exploring Kansas uncovers some memorable gems.
What was your first job as a kid?
I am proud to say that my first job was as an office clerk at the tender age of 11, yes 11 years old for L&K Janitorial. I was responsible for filing and organizing in the office. This was also my introduction to finance and investment with my first bank account. I was able to purchase several savings bonds I eventually used to help pay for college.
What advice do you wish you would have known in college?
Although I wouldn't change a single thing about my college experience, good or bad (I wouldn't be where I am today if I did). I would tell myself that college is more than books, college is where you learn who you are. Get involved with student government, be bold and compete in pageants, and don't believe the instructor who told you that in order to fulfill your dream job as an entertainment reporter…you will need to be a TV news reporter first. You eventually miss out on the journey of pursuing your dream.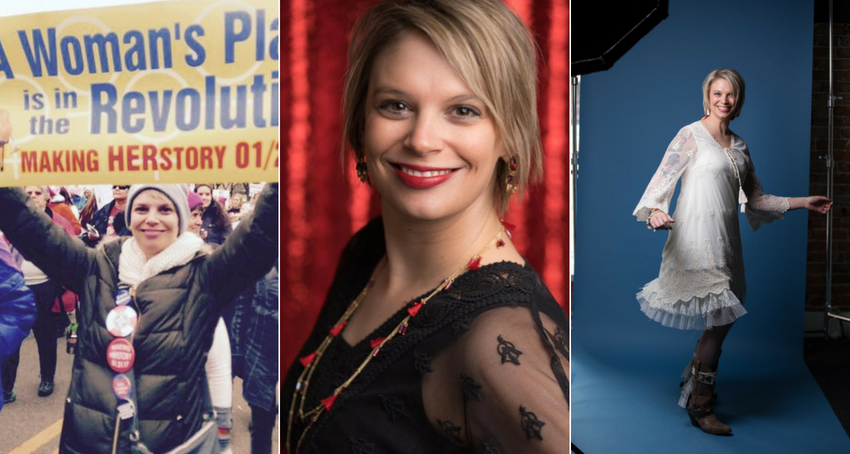 Stacy Ward Lattin, Co-Owner of Hopping Gnome Brewing Company
Follow Stacy on Instagram
What advice do you wish you would have known in college?
To just enjoy that time, it was some of the best memories made, but it seemed like we were all in a hurry to grow up.
Where would you like to on a dream vacation?
Ireland
If someone were to ride in your car, what would they hear?
Alternative rock… bands like Muse or Arcade Fire.
---
Find out what YPW member will win the Community Service Award at Founders' Day on July 27 at Botanica, The Wichita Gardens.