2018 YPW Award Winners
Jul 30, 2018 · wyoungpros
On Friday, July 27, Young Professionals of Wichita celebrated its 13th Founders' Day and presented the 8th annual YPW Awards. Founders' Day is a celebration of the accomplishments achieved by some of Wichita's most remarkable individuals and companies. We celebrate their hard work to better Wichita, and make it the premier destination for young professionals to thrive in.
Community Service Award
Winner: Claudia Yaujar-Amaro, AB&C Bilingual Services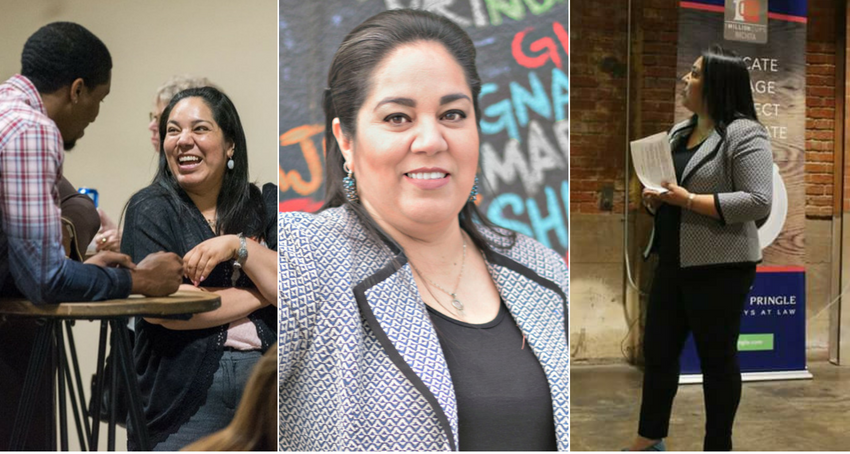 This award is presented to a YPW member who is distinguished by their record of service to their community. They have engaged in continuing efforts to preserve and promote Wichita through their time, service, and talents. Claudia has poured her time, energy, and expertise into our community for several years. She served organizations such as Hunter Health Clinic, Urban League of Wichita, Kansas Leadership Center, Wichita Police Department, and Peace and Social Justice Center, just to name a few. Claudia also donates her time through a Spanish radio show that is focused on connecting the Latino community to Wichita and keeping them informed on various happenings in Wichita.
Distinguished Young Professional Award
Sponsored by Wesley Medical Center
This award is presented to two YPW members who have reached personal and professional achievements in their career, who have positively impacted our community, and who show promise for continued success.
Winners: Kate Flavin, Sedgwick County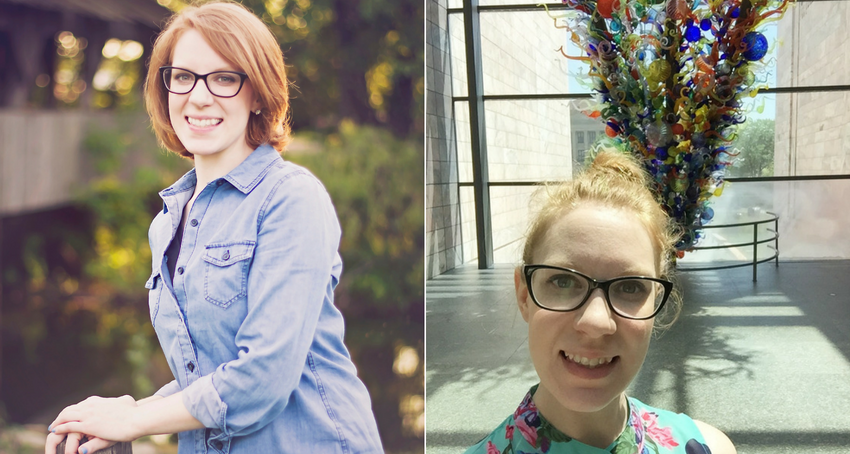 Kate is the Public Information Officer for Sedgwick County, where she works to effectively communicate the actions of Sedgwick County Government to its residents and the community. Kate has worked to keep our community safe by building relationships with media outlets, leveraging social media, and partnering with Emergency Management to successfully communicate during natural disasters; such as two 40-year floods that occurred in the summer of 2016. In the short term, Kate hopes to "gain in-depth education through FEMA to become a trained communicator in times of disaster and crisis." Kate also served as the Chair of YPW's Leadership Link team, where she lead a group of volunteers who develop leadership opportunities and training for YPW members.
Thea Pajunen, Fidelity Bank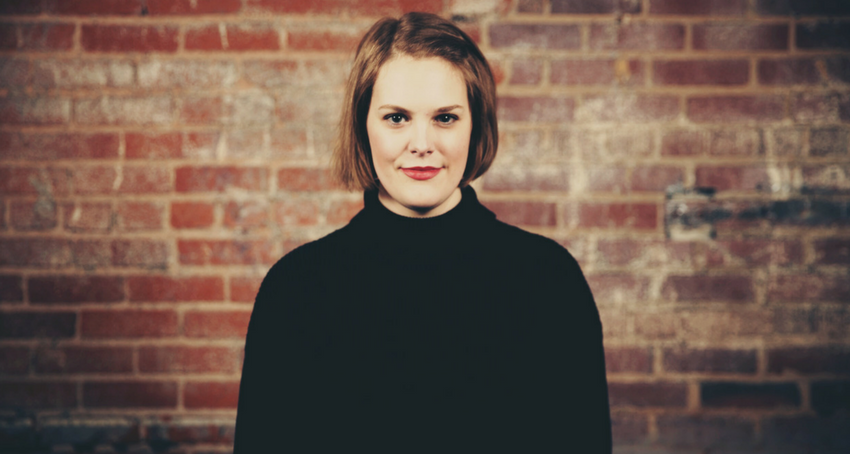 Thea is the Marketing Specialist at Fidelity Bank and currently serves on eight boards or committees in our community, but that's not all she does. In 2016, Thea formed a group called Lean In Wichita. Their mission is to educate, encourage, and support women in the quest for gender equality in work and in life. Since the inception of Lean In Wichita, their circle has grown from a private Facebook group to nearly 850 members. Thea's goals are rooted in education and gaining more knowledge about design thinking and other problem-solving practices. Thea says "I will continue to volunteer and serve on boards and committees, because those experiences are where some of the best learning opportunities exist. I am indebted to those opportunities and know that the more I give my time and energy, the more knowledge I receive in return."
Innovations in Business Award
Sponsored by Martin Pringle Attorneys at Law
Winner: Kianga Crowley, Simply a Lady Co.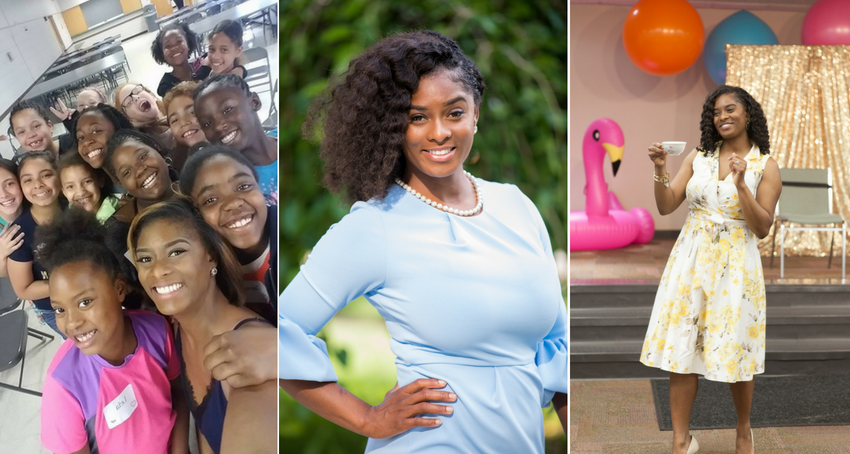 This award is presented to a YPW Member who has demonstrated innovation in their industry, company or organization by: making a unique or especially noteworthy contribution to their business or profession; reinvigorating or modernizing a business; or successfully starting their own business. Kianga's desire for Wichita is to "not only thrive but grow economically". Since its inception in 2015, Simply a Lady Co has focused on preparing the next generation of young ladies for professional and social environments. Kianga and Simply a Lady have worked with community partners such as USD 259, The Boys and Girls Club, and have traveled as a far as Australia to host etiquette tea parties. Kianga and Simply a Lady embody the essence of innovation in business, and in our community.
YPW Commitment Award
Winner: Lindsey Lankford, Legacy Bank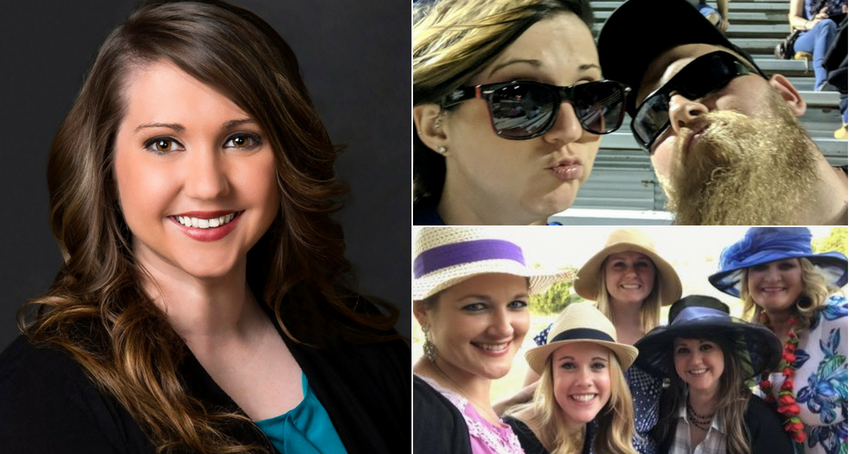 This award is presented to the YPW Member who attended the most YPW events for the past year. Lindsey has been a member of YPW for 5 years, and she previously chaired our Ambassador Action Team. Over the last year Lindsey has also served on our Board of Trustees as our Volunteer Team Representative. Lindsey has been crucial to the implementation of YPW's 2020 Vision by leading the transition of our action teams. With all of these responsibilities she has also found the time to attend more events than any other YPW member. Lindsey you are the epitome of what it means to be a YPW member.
Action Team Members of the Year Awards
Winners: Access: Jessica McDowell (Delta Dental of KS), Ambassadors: Ruth Nutting (Via Christi & KU School of Medicine), College Connection: Danielle Frideres (Friends University), Community Engagement: Danielle Durham (Wichita State University), Leadership Link: Adam Rorabaugh (USD 261 Haysville Public Schools), Pulse: Jessica Spain (Westar Energy)
Corporate Investor of the Year
Winner: Koch Industries
This award is presented to a YPW corporate investor that has shown continued support for YPW, its programs and the Wichita community. This award recipient is selected by the YPW Board of Trustees. This year's Corporate Investor of the year has supported YPW for 12 years. Recognizing the importance of retaining and engaging our young and talented workforce, Koch and its employees have played a significant role in our campaign to engage interns visiting our city. Last year, almost 100 employees participated in events during the year. In addition, the company has supported our YP Enhance Project, YPW's newest initiative Mission Wichita, #internICT, and Leadership Academy programs through sponsorships and employee participation.
Young Professionals Choice Award
Small Company Winner: The Workroom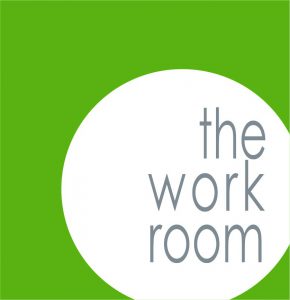 Large Company Winner: Friends University

Voted on by YPW members, these organizations excel in their efforts to attract, retain and develop young professionals in the Wichita community. Each of the companies have internal programs that help attract, retain, and develop young professionals within their organization.
Congratulations to all of our winners!