Distinguished Young Professional Award
Jul 22, 2019 · wyoungpros
W's finalists for our Distinguished Young Professional Award, presented by Wesley Medical Center, include three individuals who have excelled in various aspects of their personal and professional lives. Some of their accolades include launching their own business, serving in the United States Air Force, and leading a marketing project that received national recognition.
This award is presented to W member who has reached personal and/or professional achievements in their career, has positively impacted their communities, and shows promise for continued success.
Learn more about our finalists below.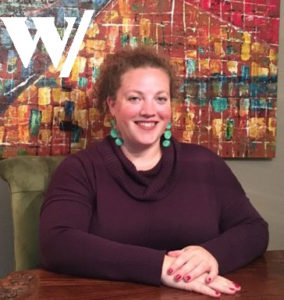 Suzy Finn, Marketing & Strategic Partnerships Supervisor at Wichita Public Schools
What is the most recent book you've read? What did you like/learn from it?
I recently read "The Extraordinary Life of Sam Hell," a novel about a boy with ocular albinism, the discrimination he faced and the lifelong friendships he developed with the only other kids in his 1950s Catholic school who were also different. I liked that it touched on an area of diversity that is not often written or talked about in a way that both made me cry several times and was also uplifting.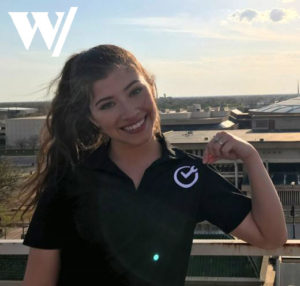 Jocelyn Galicia, CEO of 2UAUTO
What advice do you wish you would have known in college?
In college, I wish I had known not to let my fears hold me back. People have fears that hold them back from pursuing opportunities and valuable relationships. I am learning to ignore them more and take control of my life.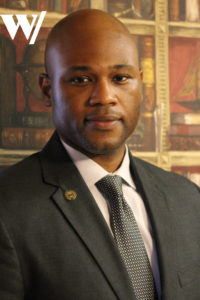 Jonathan A. McRoy, Program Manager at McConnell Air Force Base
What was your first job as a kid?
My first job as a kid was actually volunteering at the Miami Dade County Rescue Mission. I say that this was my first job because it was extremely challenging, and at the end of the day, I was exhausted. The summer of my 8th grade year, my mother recognized the importance of understanding the value of hard work and service. She signed me up to work as a volunteer assisting with the erection of an additional building that housed more than 2,000 homeless persons in Miami. I spent three months working Monday through Thursday; I reported at 7AM and served until 5PM. The work was especially challenging as at the time, I had never performed manual labor. During this experience, I had the privilege of working with men and women who taught me various life lessons. I learned about their triumphs and failures. I also had the opportunity to interact with the homeless residents and learn about their trials, tribulations, and resiliency, as well as how my three months of service impacted their lives. This drove home the fact that people beyond my family and social circle depend on my dedication and productivity. This summer of service enhanced my teamwork, work ethic, and sense of duty to my community.
Join us at Founders' Day on July 26 at Distillery 244 to find out who is named the winner of the Distinguished Young Professional Award.