Samantha Camden Named W Program Manager
Aug 23 · Scott Elpers
The Wichita Regional Chamber of Commerce is excited to announce Samantha Camden as Program Manager for W – A Community of Young Professionals. As Program Manager, Camden is responsible for overseeing and managing events and programs while working with volunteers, members and investors to grow membership and engagement across Young Pros.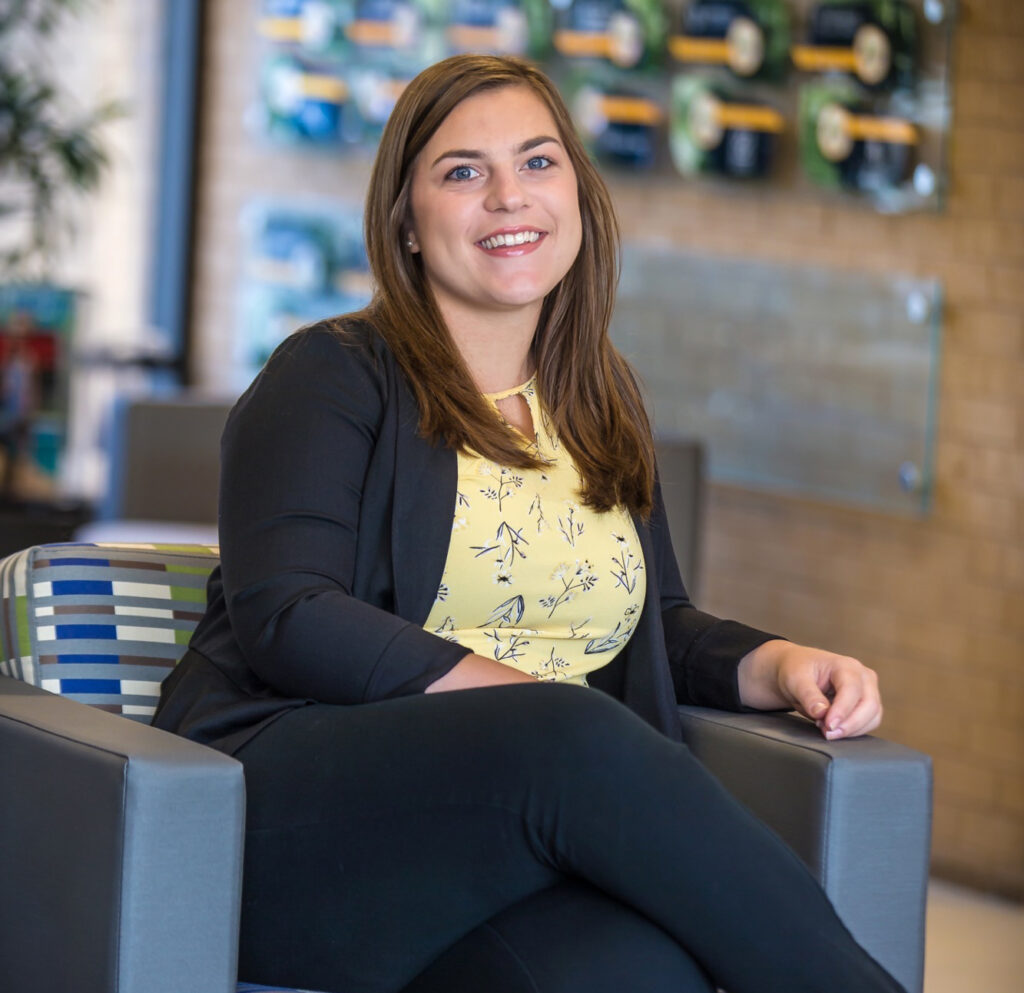 Camden has spent the past two years as engagement coordinator for the Wichita Chamber, helping plan and schedule a variety of events.
"Samantha has been a valuable member of the Chamber team," said John Rolfe, President and CEO of the Wichita Chamber. "It's exciting to see her take that next step in her career, and we're lucky that it's right here with W."
It's that growth that has inspired Camden to take on her new role at W.
"Am I taking the right steps to grow in my career and life? That's a question I've had many times since graduating from Friends University," she said. "It's only been a couple of years, but it's felt like a lifetime of learning and growing."
It was during a W event last year highlighting young female leaders that Camden realized she needed to continue challenging herself professionally and trust that growth was sometimes a slow process.
"I walked away feeling inspired and yet at the same time feeling behind in life. Processing this, I had an epiphany. I'm nine months into my career and these ladies have put years of work and thought into theirs," she said. "I have a plant from a friend with a sign reminding me, 'Give yourself time to grow.' I've done just that, all while setting a goal at the beginning of the year to move forward in my career."
Camden has only been in her new role at W for a few weeks, but has already made big strides. That includes planning a new event that will unveil an entirely new brand for one of W's signature events – Founders Day.
"This organization has a great history and future with initiatives and programs developed by driven young professionals in Wichita," Camden said. "I'm truly passionate about connecting individuals with one another and with the resources for personal and professional growth. That's exactly what W does. I am excited to continue collaborating with volunteers and foster an even greater sense of community among YPs in Wichita."