Strong Together
Mar 24, 2020 · Alejo Cabral
In all of this uncertainty about the spread of COVID-19 around the world, in our country, and in our community, it is important to listen to and understand the facts. We know that we are not immune and we know some of our friends and family members may be more susceptible to more serious symptoms of the disease.
Many of us are being asked to work from home or to find alternate ways of doing our jobs. This is a chance for us, as a community, to step up and find innovative and creative ways to work. This is especially true of our health care community and entrepreneurial community. We remember, in light of our current situation, to find ways to support them.
These past few weeks have shown us many things about human nature. People at their core, want to be helpful; offering food, running errands, or showing support for one another. Neighbors are looking out for neighbors.
We have been asked to drastically change our lifestyle for the greater good in order to protect our community from the spread of COVID-19.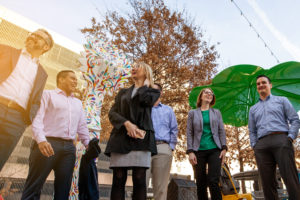 Let us lead by example, model good behavior that will help our community flatten the curve and keep our health care workers and neighbors as safe as possible.
I am asking you to channel your inner Mr. Rogers and Bill Nye "The Science Guy." Be kind to one another. Listen to the facts. Learn from scientists. Do your part to keep your friends and family healthy and safe. Do you want to be the reason someone gets sick?
Take this time to reconnect with friends and family. Slow down and listen to what they have to say. Find new or old ways to connect with one another. It doesn't take that much effort to show someone you care. Skype over coffee or brunch; Zoom with a cocktail after work.
Use this time as an opportunity to learn a new hobby or pick up a new skill or do that chore that you have been putting off. Enjoy nature. Spring is finally here! The sun is shining and spending time outside is free.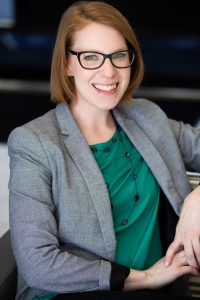 This is our Great War or World War II; this is our 9/11; this is our Great Recession. This is our chance to step up and make a difference.
We are young Americans. We are resilient. The only way we will get through this is by working together. And we will come out stronger for it.
-Kate Flavin, 2020 Board Chair