Volunteers of the Year
Jul 15, 2019 · wyoungpros
W's success is predicated on our volunteers, who dedicate countless hours toward helping us accomplish our mission to attract, engage, and retain diverse young talent. Join us in celebrating the following individuals who are finalists for our Volunteers of the Year Award.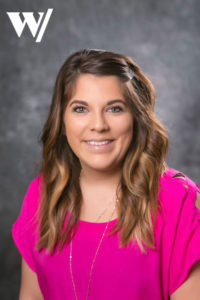 Emily Conner, Director of Graduate & Professional Studies Recruitment at Friends University
Who is the person you would most likely to go to lunch with and why?
If I had to choose someone living it would be a hard decision between Ronda Rousey and Brené Brown. Very odd hard decision, I know, but Ronda Rousey is the definition of girl power and I feel like Brené just gets me. If I could choose anyone, it would be Selena Quintanilla. Not only because I was obsessed with her when I was younger (still am) but I have so many questions I would like to ask her on the obstacles she had to overcome. She just looks like she would be a fun person to hang out with too!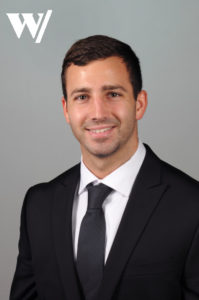 Alex Hamel, Global Mobility Specialist at Spirit AeroSystems
If you had to choose an Olympic sport to compete in what would it be?
I had always dreamed of playing professional soccer and making it on to the World Cup and Olympic teams, but life changes things on you and I ended up refereeing soccer in the lower level professional leagues here in the United States! So if I still refereed then I would want to referee in the Olympics and the World Cup!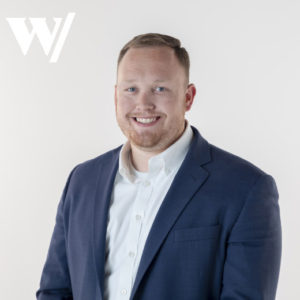 Tyler Harrison, Business Development Officer at Heartland Credit Union
Who is the person you would most like to go to lunch with and why?
Abraham Lincoln – because he led the nation through the American Civil War, its bloodiest war and its greatest moral, constitutional, and political crisis.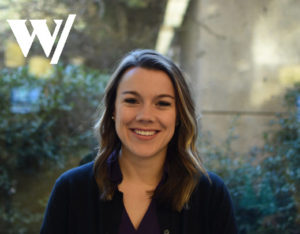 Mallory Klenda, Business Analyst at Koch Supply & Trading
What is the most recent book you've read? What did you like/learn from it?
"Born A Crime" by Trevor Noah. I enjoyed learning about his background and what it was like to grow up in South Africa. It reminded me that everyone has a different story and a different perspective that shapes how we think. It's easy to get frustrated with people who don't share our opinions and I believe that by listening to stories like this, we can start to break those barriers.
Find out who the winners of the Volunteers of the Year Award at Founders' Day on July 26 at Distillery 244.