YPW 2017 Founders' Day Award Winners
Aug 02, 2017 · Suzy Finn - YPW Executive Director
On Friday, July 28, the Young Professionals of Wichita celebrated its 12th Founders' Day and presented the 7th annual YPW Awards. YPW celebrates Founders' Day every year to recognize not only past accomplishments, but also Wichita's bright future by honoring the exceptional individuals and companies who go above and beyond to improve Wichita and to make it the heartland's premiere destination to live, work and play.
COMMUNITY SERVICE AWARD
Sponsored by Davis-Moore Auto Group
Winner: Jason Carlson, Meritrust Credit Union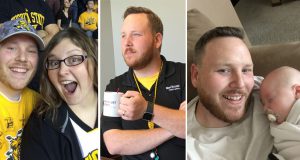 This award is presented to a YPW member who is distinguished by their record of service to their community. They have engaged in continuing efforts to preserve and promote Wichita through their time, service, and talents. Jason has been an active volunteer in the Wichita area for many years. The causes that have received his support include Ronald McDonald House Charities, Beta Theta Pi, Kansas Big Brothers Big Sisters, Lion's Club International, the Derby Chamber of Commerce, American Diabetes Association, Leukemia and Lymphoma Society, and Wichita State University. Jason said "Volunteering provides so many opportunities to network and develop relationships with other professionals in the community. Wichita does a great job of taking care of the less fortunate and for that I am extremely proud. The events and activities that help our community members that are less fortunate are extremely satisfying and fulfilling. What a great way to improve the quality of life by dedicating your time and efforts for good causes."
DISTINGUISHED YOUNG PROFESSIONAL AWARD
Sponsored by Wesley Medical Center
Winners: Amanda Brown, Cargill Protein Group; and Keith Marshall, Kansas Air National Guard
This award is presented to two YPW members who have reached personal and professional achievements in their career, who have positively impacted our community, and who show promise for continued success.

Amanda has immersed herself in Wichita since arriving here in 2014. As a senior food scientist at Cargill Protein Group, Amanda actively helps to recruit new employees to join her here in Wichita. Recognizing that food is a common language among humans, Amanda works to create craveable food items for the world to enjoy. Amanda said "Personally, I am striving to leave a legacy that will bring positivity and hope to the community I have come to cherish. I have moved quite a bit in the past ten years but can honestly say that I have never had the honor of being part of such a strong YPW network. What has blown me away is the potential for an even greater impact that we have here in Wichita as young professionals. Through the Young Professionals of Wichita, I am committed to doing my part to continue to foster the Wichita community that doesn't only attract people but is genuinely sought after by young professionals." Amanda hopes that no matter what she does in the future, her personal brand of "teaming together to bring value to others" is felt.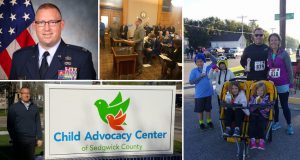 Keith is the Wing Executive Officer for the Kansas Air National Guard, where he has been recognized as a Distinguished Graduate and Outstanding Contributor, as well as received a Distinguished Service Medal. In the Wichita community, he serves as the current President of the Child Advocacy Center of Sedgwick County, a role he moved into after participating in YPW's Board Placement Program in 2014. He is currently serving in a prestigious one-year tour of duty at the Pentagon. Keith said: "There is no greater calling than to help those who are not able to help themselves. During my time as a civilian law enforcement officer, I worked countless child abuse cases as both a patrol officer and detective. As someone who grew up in a loving, stable family, it was a shock to see the conditions that some kids are forced to endure. Once you've seen that part of the world, it's impossible to not want to do everything you can to help those kids." Keith hopes you'll see him in a military command position in the future.
INNOVATIONS IN BUSINESS AWARD
Sponsored by Martin Pringle Attorneys at Law
Winner: Jennifer McDonald, Jenny Dawn Cellars, Desmond's Cure Foundation, and CCH, a Wolters Kluwer Company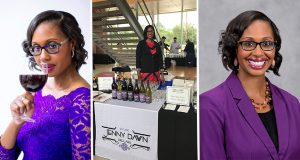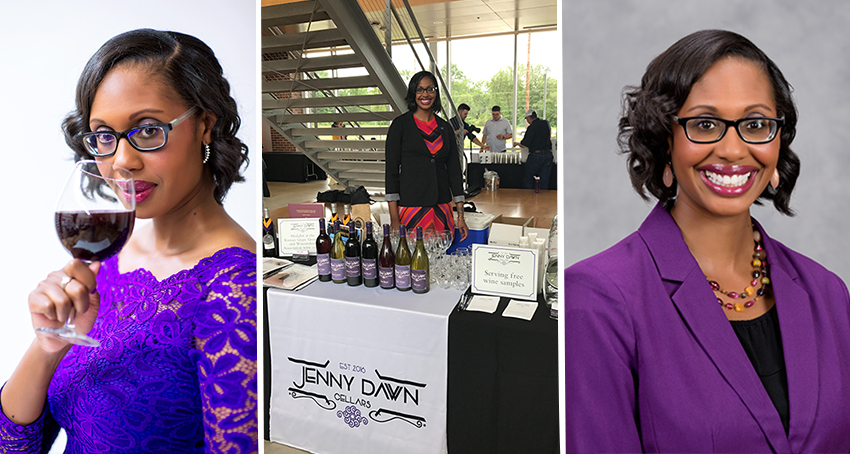 This award is presented to a YPW Member who has demonstrated innovation in their industry, company or organization by: making a unique or especially noteworthy contribution to their business or profession; reinvigorating or modernizing a business; or successfully starting their own business. Special consideration was given to those nominated for contributions that are designed to attract and retain young talent to Wichita in some way or provide a service uniquely designed to appeal to YPs. Jennifer works a full-time job as a corporate recruiter at Wolters Kluwer, helping to recruit, mentor, and advise college students on career opportunities. On top of that, she has founded and continued to run a nonprofit organization, Desmond's Cure Foundation, and started Jenny Dawn Cellars. She has been selected as a YPW Leadership Academy participant and for the inaugural LaunchPrep program to create Wichita's first urban winery.
YPW COMMITMENT AWARD
Winner: Teddy Farias, Wichita Area Technical College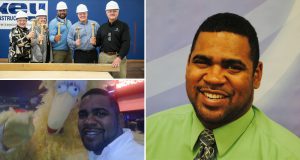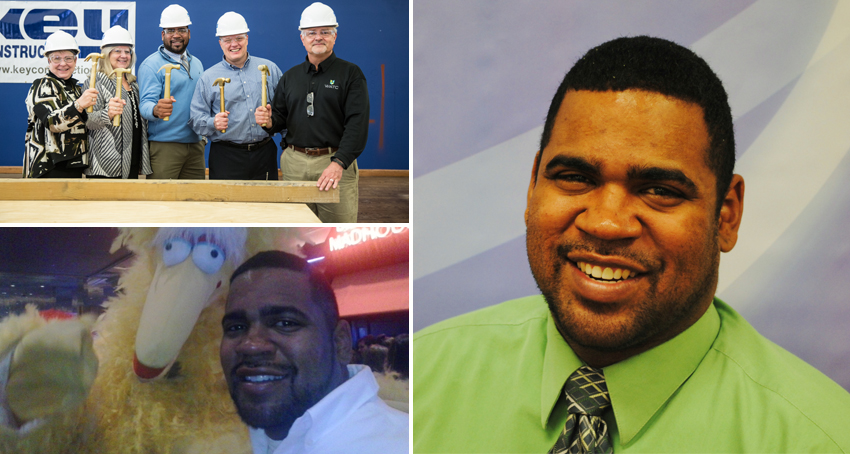 This award is presented to the YPW Member who attended the most YPW events for the past year. Teddy has been a member of YPW since 2016, and he immediately started the process of becoming a volunteer. In a little over one year, he has not only attended more than 25 events, he has helped plan many of those as a member of the Leadership Link Team.
ACTION TEAM MEMBER OF THE YEAR AWARDS
Winners: Access: Ebony Clemons-Ajibolade (Westar Energy); Community Relations: Jessie Rainey (Leukemia and Lymphoma Society); College Connection: Lai-L Daugherty (Butler Community College); Ambassadors: Amanda Brown (Cargill Protein Group); Leadership Link: Rachel Steiner (Friends University); and Pulse: Destiny Pello (Emprise Bank).
This award is presented to YPW members who have shown an exemplary record of service to YPW and a significant contribution toward the mission of YPW and their specific team. They have demonstrated active involvement within their Action Team and have made significant contributions of volunteer time, talents, and service. These awards are voted on by the members of each specific Action Team.
CORPORATE INVESTOR OF THE YEAR
Winner: Westar Energy
This award is presented to a YPW corporate investor that has shown continued support for YPW, its programs and the Wichita community. This award recipient is selected by the YPW Board of Trustees. This year's Corporate Investor of the year has supported YPW for 11 years. Recognizing the importance of retaining and engaging our young and talented workforce, Westar has increased their investment in YPW in the past few years. Last year, almost 100 employees participated in events during the year. In addition, the company has supported our YP Summit, Group Mentoring, and Leadership Academy programs through sponsorships and employee participation.
YOUNG PROFESSIONALS CHOICE AWARD
Small Company Winner: Wichita Community Foundation
Large Company Winner: Professional Engineering Consultants
Voted on by YPW membership, these organizations excel in their efforts to attract, retain and develop young professionals in the Wichita community. Each of the companies have internal programs that help attract, retain, and develop young professionals within their organization.
Congratulations to all of our winners!