YPW Community Service Superstar
Oct 27, 2016 · Alejo Cabral
Congratulations to our second quarter Community Service Superstars! They will receive a free oil change courtesy of Davis–Moore Automotive.
ypw service superstar: leyanne oller, emprise bank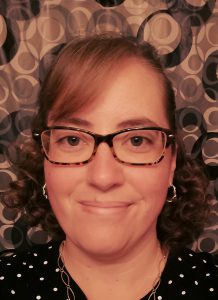 Leyanne Oller is an active member of the Pulse Team and joined YPW for the networking opportunities and to make new friends. In fact, being a member of YPW helped her obtain her current position as a Retail Loan Documentation Specialist for Emprise Bank.  Leyanne believes joining YPW is " a good way to get to know people and Wichita better."
In her spare time, Leyanne is also involved with Botanica, the Wichita Gardens and her church. Having access to a wonderful theater community is one of her favorite things about living in Wichita. She enjoys attending Music Theater of Wichita, Shakespeare in the Park and events at the Orpheum Theater.
community service superstar: Lesley Schmidt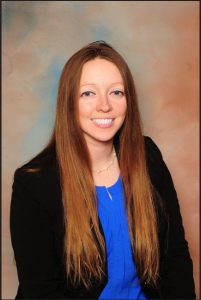 Lesley Schmidt is a dedicated volunteer that is involved with several organizations in the community. She is the President/Associate Newsletter Editor for Kansas Agri-Women and Board Member/Social Media Chair of the Fort Hays State University Alumni Association South Central Chapter. The list also includes the Special Olympics, the National WIld Turkey Association, the Kansas Farm Bureau and many more. " The way the athletes compete with determination, teamwork, camaraderie and their smiles just leave an unforgettable impression on you".  When she is not busy making the community a better place, she serves on the YP Summit Planning Committee.
Lesley began her volunteer journey by reaching out to friends who helped connect her to events and organizations. As a volunteer, her main goals are to make a difference and educate people. " When you commit your time and effort to your community, you strengthen your community and help make it a better place for everyone."
Old Mill Tastey Shop is her favorie restaurant in Wichita and enjoys the Blue Plate Specials as well as their famous Cherry Limades. Lesley works as a Civil CADD Technician for MKEC Engineering, Inc.
Want to win next quarter? Track your volunteer hours here.
Thank you to Davis-Moore Automotive for sponsoring the Community Service Superstar quarterly recognition. Each quarter, the YPW members who have tracked the most service hours to the community at large and to YPW specifically, receive recognition via the YPW blog and a certificate for an oil change from Davis-Moore!