YPW Community Service Superstar
Feb 13, 2017 · wyoungpros
Congratulations to our fourth quarter Community Service Superstars! They will receive a free oil change courtesy of Davis–Moore Automotive.
ypw service superstar: ashley devlin, jajo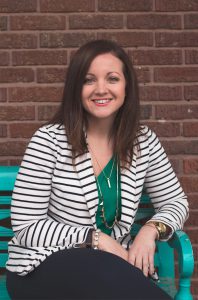 Ashley Devlin is a Brand Manager for Jajo and is a member of the Pulse Team. Her introduction to YPW began by attending the monthly mingles. "They are the perfect opportunity to network and make connections." As she began to be more involved with YPW she found a new appreciation for Wichita and made friendships with like-minded people. "I love the developments happening around town, getting the opportunity to made friendships I wouldn't have made without YPW and I really enjoy being a part of an organization with people who have so much passion for Wichita."  The most memorable event for Ashley was the 2016 YP Summit that brought together young professionals from all over Kansas and featured several speakers and workshops that covered a variety of topics. For those who are wanting to become more involved and meet new people, she suggests joining an Action Team.
The Kansas Humane Society and the Tallgrass Film Festival are other organizations that Ashely is involved in. In her free time, Ashley likes to explore new shops, restaurants and hang out spots in Wichita. Her new favorite past-time is enjoying a beer at one of the many locally owned breweries.
community service superstar: jennifer mcdonald, wolters kluwer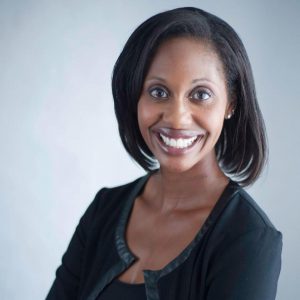 Jennifer McDonald is a dedicated community volunteer that is involved with Urban Professionals, Jenny Dawn Cellars and the American Institute of Wine and Food, Wichita Chapter, Inc.  An organization that is close to her heart is Desmond's Cure Foundation that helps children who are battling life-threatening illnesses. "We host donor drives, participate in walks/runs as well as cook meals at the Ronald McDonald House."
This year Jennifer is participating in the YPW Leadership Academy. In the first session the participants learned their personality/leadership type and she described the group discussion as "light-hearted, sincere and honest." As a Senior Recruiting Consultant for Wolters Kluwer, the information she has learned from the first session has already been a valuable asset. "I work with a lot of different personalities in the workplace, community and on college campuses as I try to hire talent for the organization."
Jennifer and her family moved to Wichita 10 years; they enjoy visiting the Sedgwick County Zoo, attending Wichita Wingnut baseball games and supporting local theater/ballet.
Thank you to Davis-Moore Automotive for sponsoring the Community Service Superstar quarterly recognition from 2014-2016. Each quarter, the YPW members who tracked the most service hours to the community at large and to YPW specifically, received recognition via the YPW blog and a certificate for an oil change from Davis-Moore! This is our final installment of the Community Service Superstars series.