2021 Community Service Award
Oct 12, 2021 · wyoungpros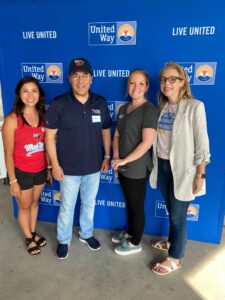 According to Merriam-Webster, community service is defined as "work that is done without pay to help people in a community." Our finalists have done just that and more in Wichita.
W's Community Service Award is presented to a W member who is distinguished by their record of service to their community. They have engaged in continuing efforts to preserve and promote Wichita through their time, service and talents.
Cecilia volunteers with eight different organizations in our community. From serving as a mentor to students at Friends University to helping launch Young Latino Professionals of Wichita, just to name a couple of organizations, Cecilia generously pours her talents into our community.
Learn a little more about our Cecilia below.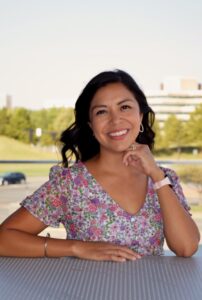 Who is your hero? Why?
Cecilia, my mom, I was named after her. She was the first to go to college in her family and graduate. She has laid the foundation for my belief in God. She has shown me how to be generous, kind, forgiving, and strong.
What advice do you wish you would have known in college?
You're enough. Don't compare yourself to whoever you think is the smartest person you know. There is so much that you will learn and you don't have to know everything right now.
What was your first job?
I worked at Tortilleria Margarita in Dodge City, KS. It was the first of it's kind, my dad was an entrepreneur and he started by selling fresh tortiallas door to door. I would help my dad by working in the store front where we sold candies and pop.
Join us at Founders' Day presented by PEC on October 22 to celebrate Cecilia and her talents.